Sunday. 8.24.08 11:56 am
have you ever thought who are u posting a shoutout to? maybe someone who laze around in the house everyday, doing nothing but blogging? or even an old lady, trying to be cool and stuff? what if the person whom u think is very friendly is actually someone who is not right in the mind. and this not only refers to blogging. this also refers to forums, where no one considers how the other party is thinking. and just saying what is on his mind. making them depressed or even angry?
Today, L-Lawliet(nutang user) have told me something which made me laugh my guts out!
he told me that one user at hardwarezone( not very sure if it's his friend or not) saw a wonderful looking girl working at subway in west mall. wondering how he was going to get to know her, some other users helped him out!
1st: when the girl ask u what bread do u want, just say u want the sweetest. she would most probably recommend u with the honey oat bread. then say "is it as sweet as you?"
2nd: when the girl ask u "6 inch or footlong". you should say, "if u want me to erect 6 inch can. footlong, ALSO can."
this was the thing that made me laugh real hard. especially with L-lawliet's facial expression and the way he says it. Usually, 2 people may say the same thing but the way one brings it out may be more humorous than the other. but from my point of view, i think that saying jokes face to face can bring out the real humor in it. what do you think?
Comment! (1) | Recommend!
Saturday. 8.23.08 11:11 am
I FINALLY HAVE A DREAM!!!! I NEED TO SAVE SOME CASH TO GET MY NEW HEADPHONE!!!!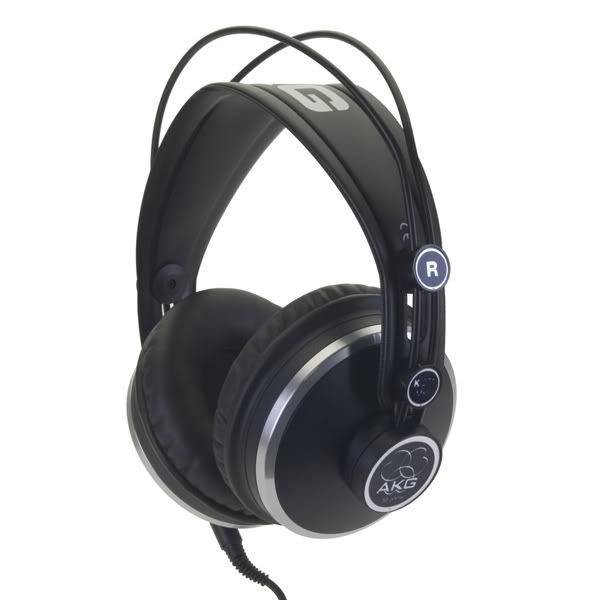 A Review from a user:
I have been running a project studio for around 5 years now. I didn't start out with the flashyest equipment, or with all the knoledge. Over time I have learned a lot, and upgraded my gear. My most recent upgrade is a pare of the AKG K240 series headphones. I just got them about two hours ago actualy. I went into the control room, and plugged them into my Firepod, fired up the PC and started listening. That being said, I will hit the audio aspects of these phones first. The first thing that I noticed was that I had to adjust the main volume higher then I did with my previous phones. I then noticed the highs: I have honestly never heard a set of phones that brought out 8-16 KHZ so well. I started thinking of how I will have to adjust those frequencys down a bit in my recordings to compinsate. My recordings normaly do have a lot of that range on other sound systems, now that I think about it. The mids: 500HZ-2KHZ sound fine. The lows?: 20-60HZ? where are they? I can't find them in the mix! I ran a frequency response test 20 HZ-20000 KHZ sweep and started hearing stuff well above 20 HZ: meaning, that when the test started I didn't hear anything.
I read somewhere online that these phones were to have a "flat frequency responce". Guess not. If your wondering what that means: all frequencys would be equal when doing the sweep, no increase in volume when the sweep is in progress. This would obviously be good for studio mixing, because you wouldn't think you had the bass, or treb high enough, only to find that the phones were not acurat in their sound reproduction when listening on another sound system.
I understand speekers some what, and understand that with a huge 12 inch woofer that you will hear the lows more then you would if that woofer was the size of a headphone., and vice versa: that small speekers pull up those highs. If headphones are to have a flatt frequency responce and they are rated at I believe 15 HZ starting range, why can't you hear/feel it.
As far as feel, these phones are light and large. These are not noise canceling! phones! they don't block out much at all. The cord is detachible, on the left side with a many XLR plug, the other end sports a built in many eighth inch plug. A screw on type 1-4th inch adapter comes with.
I read so many grand reviews about the sound quality of these phones! For the most part, it's true, just lacking one detail, the low end, the fullness down their.
To sum it all up, wouldn't get them for studio work, in less you've got another pare with lows that you can hear.
HOW GOOD CAN THIS GET?!?!?! OMFG! anyway, if there are other headphones u really think that is good, please introduce me to it! but please! no SENNHEISERS PLEASE!!! so, what do u think of this headphone?
Comment! (4) | Recommend!
Tuesday. 8.12.08 9:13 am
New here, I was introduced to this domain through my friend so I guess I'll start writing the rants of my life.
Nothing much to post now, so here's a picture for all of you.
Interesting name I say.
Comment! (14) | Recommend! (1)